The Wilderness Restoration Project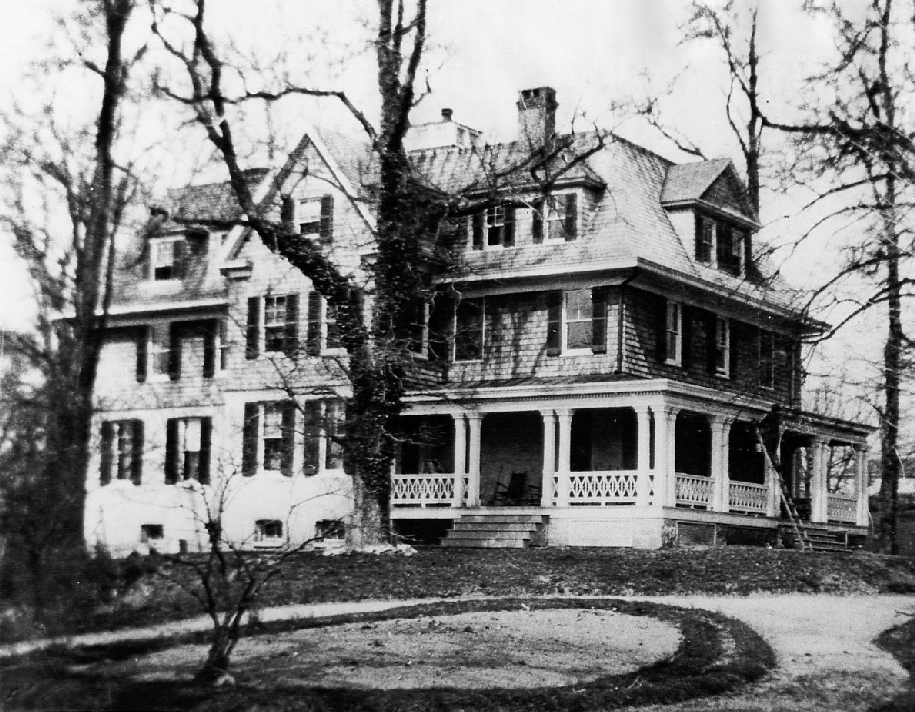 2002 -1st floor restorations included extensive plaster repair and painting; wood floors repaired and refinished; kitchen re-do; bathroom re­do; exterior painted and repaired (shutters, stucco, shingles); nearly total electrical re-wiring (throughout the house) and all telephone lines rewired; two 2nd floor bathrooms updated. Finished up 1st floor activities; opened up main stairwell and repaired cupola's internal structure, plaster and windows; all plaster repaired in main stairwell and all surf aces painted; 2nd floor B&B suite room repairs and decoration started; flat roof portion of mansard roof re­coated; gutters re-coated throughout entire structure; rear steps to veranda replaced.
2003 – Replaced entire HVAC and water-heating systems and had additional electrical work done in house to accommodate greater electrical use; completed 2nd floor suite decoration; front steps to veranda replaced; rear porch screened in for B&B use; garden restoration started; service stairway repairs completed and all surfaces painted; portion of shingle roof replaced including entire veranda and southern exposure of mansard roof; installed special water system to provide adequate pressure for all water uses simultaneously; septic system repaired; all asbestos in basement abated.
2004 – Continued garden restoration and added more garden beds to periphery of yard; replaced all soffits and fascia on driveway side of house; had new integral guttering fabricated and installed on driveway side of house; acquired additional antique furnishings to complete .decoration in 1st floor public spaces of house; augmented hot water system with additional 50 gallon direct-fired hot water heater; one flue in one chimney cleaned and repaired; whole house filtration system added to plumbing.
2005 – Obtained estimates to have the remaining roof replaced (scheduling for completion summer, 2005); restored a 3rd bathroom on the 2nd floor and plaster repair/painted/papered two more rooms to open as a spare B&B suite.
2006 – Roof replacement was approved by MHT and was completed by March 15th; 2 pillars on the southern side of the veranda were replaced; stucco on the western exposure and some smaller areas on the southern exposure were repaired. Back garden border was enlarged.
2007 – Soffit and fascia on all remaining sides of the house was replaced, house scraped, primed and painted, shutters repaired.
2008 – 3rd floor guest bedroom painted, 1st floor bedroom plaster touch-up, bluestone patio installed, landscaping started in July and completed in autumn.
2009 – Extensive improvements in 3rd floor apartment completed. Washing machine replaced with 4.0 cf machine (energy star).
2010 -17 kW residential generator installed (propane fired), replaced renter's refrigerator with energy star unit, various ceilings touched up and painted in 2nd floor suites, B&G bathroom repainted, entire main stairwell repainted including all landings and foyer. 3rd floor primary bedroom, family room and kitchen painted.
2011 – Veranda repainted, deer-proof garden enclosure installed, dishwasher replaced with higher end model (energy star), replaced water pump to large water system.
2012 – 3rd floor bathroom renovated, all ceilings in 3rd floor painted, living room on 1st floor painted, 1st floor bedroom painted.
2013 – Well pump replaced.
2015 – One flu in the rear chimney was relined for the furnace.
2016 – Cupola roof replaced w/metal roof, flat top roof relined with latex liner, spring house roof replaced and veranda roof replaced.
2017 – Interior custom storm windows made for the French doors in the living room and music room.
2018 – Trunk room was restored (last room in the house that had not been improved/replastered/painted).
2019 – Veranda gutters were scraped/repaired/relined with specialized gutter paint/liner.
Maintenance painting has been done every January for the past 7+ years – in 2019 various ceilings were repaired/painted on all floors.